Here at Prestige Beds, we understand houses come in all shapes and sizes and also that could be great or terrible for some. But for some, a small cosy bedroom can be claustrophobic and make you feel locked in and enclosed. So we've devised a list of the best ways to make your room feel more spacious.
Keep all the walls, floors & ceilings the same colour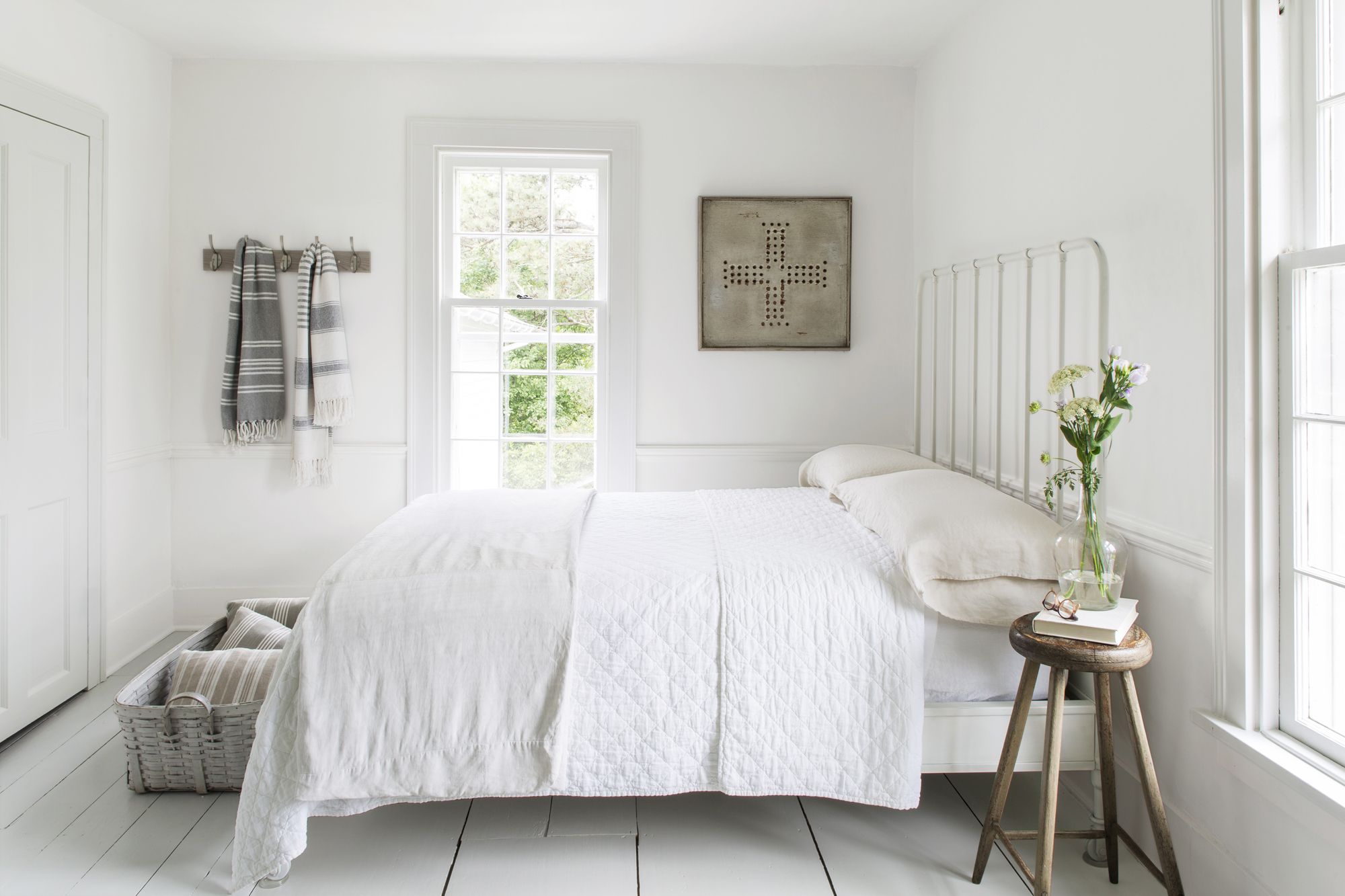 By having all of your walls, floors & ceilings the same colour, it then removes the boundaries of your room, making it feel like outside. This is because the horizon and skies are indistinguishable and this is the effect you are going for in your bedroom.
Chose a light smaller bedframe
If you are looking for that perfect bedframe for your room, dont look towards large, chunkier bedframes. This is because the larger the bedframe the more of your room it is likely to take up, as well as it also will take up more of the wall space. This is why you chose a nice thinner frame that allows you to see to the walls, making the room appear bigger as if the bed is taking up less space.
Keep bedding to a minimal
Have you ever walked through a department store and been amazed at the display of pillows, sheets and more? This is to make the bed seem larger, make it stand out in the room as it is trying to showcase that you are buying a larger product. This is not what you want, in your bedroom you are going to want to keep bedding to a minimum, to make sure that your bed isn't looking like the main centrepiece.
Purchase a bed with storage
A small room can come with many complications, and having little storage can be one of those. That's why having storage built into your bed can really help you with your small room issues. Here at Prestige, we offer a lot of different storage options such as ottomans or divan sets with drawers. These can all help you fit more into your smaller bedroom.
Choose a low height bed.
A low height bed really isn't hard to come by, here at prestige we have an extensive range of mattresses and beds all available with low heights. Low height beds help to give your room a feeling of higher ceilings, making the room look larger. Give us a call today to chat about our low height bed options or visit in store to chat in person.